Finding a property in Dubai?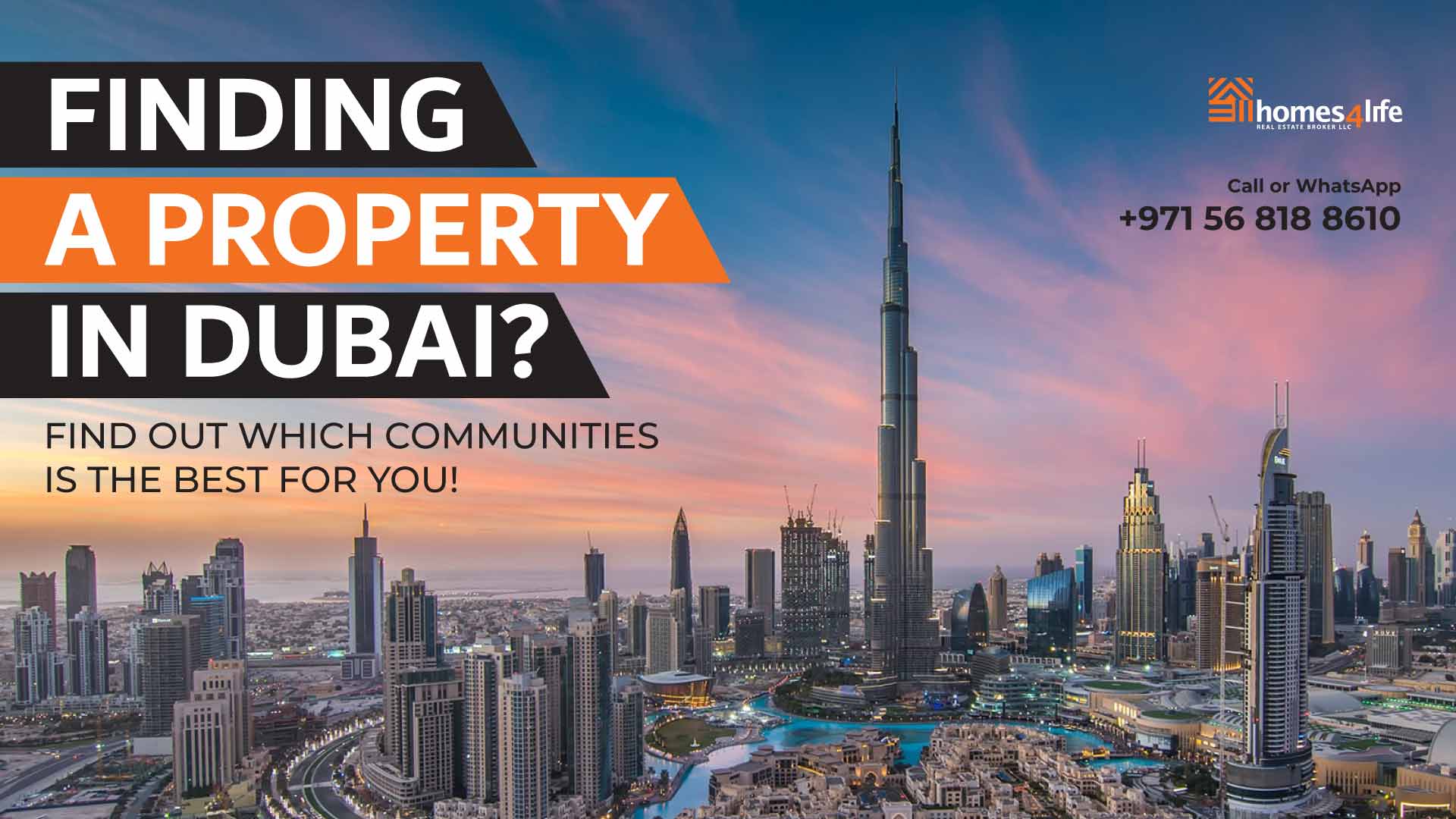 Homes 4 Life – A Name Synonymous With Credibility, Competence, and Confidence!
Thinking of buying the home of your dreams in the "City of Gold", but do not know how to find it? Surely, buying a house or a property can be overwhelming especially when you have so many amazing options to choose from. This also holds true for instances when you have a multitude of options that you can rent out for yourself and your family. With a strong network across the industry, we at Homes 4 Life not only help you choose the perfect house to buy or rent, but also take care of all the legal formalities, dealings, and issues concerning property management, inspection, payments and more.
As a leading provider of property solutions to investors and residents in Dubai, we strive to cater to our clients' individual requirements and demands with perfection and precision. We boast of a team of highly qualified professionals and consultants who are dedicated to ensuring that you only get the best real estate advice and high-quality services in Dubai.
We Care About YOU – Our Extensive And Profound Services Set Us Apart
We know that dealing with property matters is both taxing and frustrating. This is why we have designed our services in a way that makes this journey as smooth as possible for our clients.
Our expert managers are here to take care of all the documentation, dealings, transactions, regular property inspections, maintenance and repair, tenancies and leases, agreements, reports, and more. We are here to listen to your requirements before providing a comprehensive solution to all your requirements under a single roof. So if you truly wish to find a property that best matches your requirements, there's one name in the market that you can trust – Homes 4 Life!
Choose From Our Extensive Range Of Established & Emerging Projects Across Dubai
Our extraordinary range of properties for sale and on rent include some of the most gorgeous apartments, villas, townhouses, penthouses, etc. in the city. Since our inception, we have partnered with some of the best developers in the city to help our clients find the finest residential properties.
We currently offer properties for sale and on rent in leading projects, including:
Dubai Hills
Downtown Dubai
EMAAR Beachfront
Dubai Creek Harbour
Town Square
Safi Apartments Town Square
Naseem Townhouses NShama
Port De La Mer Apartments
Damac Hills
Tilal al Ghaf Villas
Get in Touch with us!
Whether you are looking to rent a townhouse, wish to acquire details about high-end rent to own properties or wish to purchase a townhouse or villa for investment purposes, we are here to help you make informed decisions.
For further details about our services or to find the home of your dreams, please feel free to contact our expert agents at +971 56 8188610 or send us an email at [email protected].